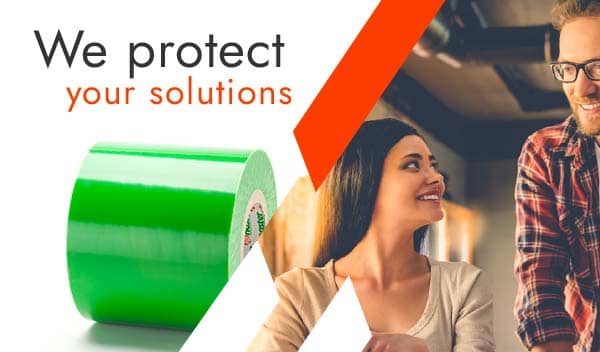 Auguri Naster,
40 anni di noi
dal 19/10/1981
#WeProtectYourSolutions
"We specialise in protecting and "enwrapping" your solutions, meeting your needs".
We believe in the value of the family, social inclusiveness, and strong ties with the local community. This is why, over the years, we have worked to create a positive and serene working environment, attentive to the needs of our collaborators and designed to promote personal and professional growth. Our corporate vision places at the centre a human capital that is professional, well trained and always mindful of customer needs. In 2021, we administered more than 300 hours of training for collaborators at all company levels with the aim to improve the human and professional quality of our service and create an increasingly high-performing, motivated and close-knit team.
We deeply believe in the values of trust and respect for our work, for people and the environment. To improve the sustainability of our operations, we have invested in the installation of a 150 kW PV system and LED lights in all our offices and production facilities, sparing no effort to ensure compliance with emission and noise limits in our activities.
We monitor each and every stage in our manufacturing processes, from raw material selection to production of the finished items, to ensure that our products meet the highest quality standards. Our production takes place entirely in Italy, strongly rooted in the Bergamo area and the values of tradition, but always looking to the challenges ahead and the evolving requirements of the international markets.
We develop solutions to protect your products, and make high quality protective films and adhesive tapes that are sturdy and durable.
But we are much, much more than this: flexibility, competitiveness and prompt response, teamwork to meet sustainability, efficiency and quality goals and hence be able to fulfil all customer requirements.
It is thanks to what we believe in that we have secured a solid and stable market share. Family, the team and team spirit, attention to details are the values that have guided us so far and we will draw inspiration from in future.
This is Naster and this is us.
Request information
Auguri Naster,
40 anni di noi
dal 19/10/1981
Our numbers
OVER 40 YEARS'
EXPERIENCE IN THE SECTOR
OUR PRODUCTS ARE SOLD IN MORE
THAN 45 DIFFERENT COUNTRIES
STAFF: 22 TRAINED
PROFESSIONAL COLLABORATORS
2022 TURNOVER:
9 MILLION
2022: MORE THAN 35 MILLION SQUARE METRES
OF PROTECTIVE FILM PRODUCED,
MORE THAN 300,000 TAPE AND
FILM BOXES SOLD
97.6% CUSTOMER
SATISFACTION
Whatever the sector, Naster is there.
Certifications
The certification of the quality management system was a corporate choice taken in order to have a reliable, lean, fast and flexible organisation, suitable for today's global economic developments. Our target is customer satisfaction, from fast responses to quality and service. We believe in building a continuous and long-lasting relationship with customers and suppliers, based on mutual trust and on the ancient values of respect, seriousness, professionalism. Naster is accredited to the certified quality management system.
TECHNOLOGY
QUALITY
ENVIRONMENT
Rating di legalità dall'autorità garante del mercato e della concorrenza
FOR MORE
THAN 40 YEARS
IN 45 COUNTRIES
AROUND THE WORLD.
Learn more
Siate affamati, siate folli
Stay hungry, Stay foolish.
Steve Jobs