Customized packaging tapes
Customized, durable and high quality packaging tapes
Are you looking for customized packaging tapes? Naster, a company specialized in the production of high-quality protective films and adhesive tapes, offers customized packaging tapes that are resistant and easy to apply. The company offers a wide choice of stretch films and adhesive tapes with plastic or eco paper support to obtain durable and quality packaging. Designed to best meet different needs, Naster's packaging tapes are ideal for application and handling in different sectors and areas of use and can be customized according to the specific needs of each customer.
Packaging tapes customized to meet every need
Naster offers different packaging solutions and adhesive tapes, neutral or customized, noisy, with medium noise or quiet:
adhesive tapes with plastic support for generic packaging made with acrylic technology in aqueous emulsion, able to ensure maximum strength and durability;
stretch film for packaging, both for automatic and manual application, designed to meet different needs;
adhesive tapes with eco paper support and natural rubber adhesive, designed to ensure the best possible result in the industrial packaging industry.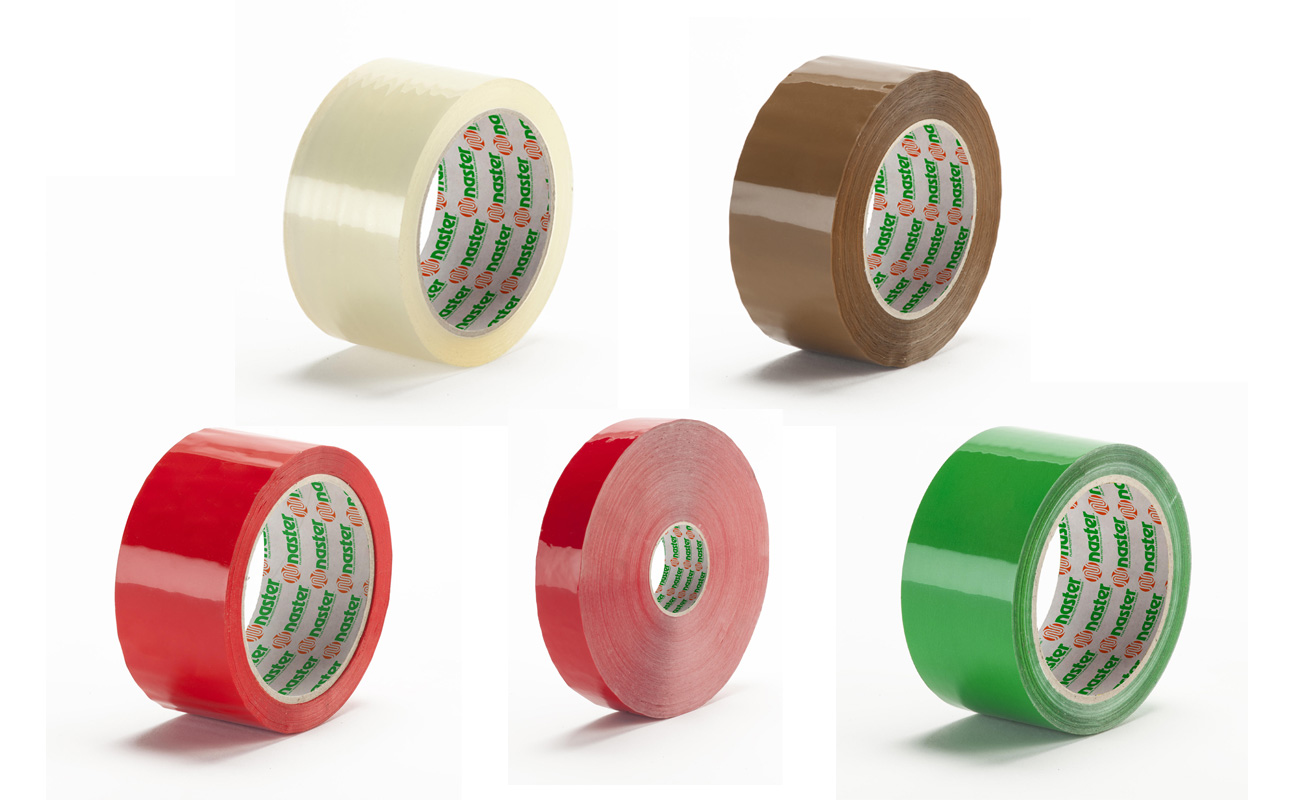 How can packaging tapes be customized?
Naster's mission is to produce packaging tapes designed to best meet the specific needs of each customer. For this reason, the company produces versatile, durable and high quality tapes of various lengths and sizes, offering different customization possibilities. Naster packaging tapes with plastic support, ideal in different sectors for the closure of packaging in cardboard and recycled cardboard, can be customized with printing on the back up to 6 colors (negative and positive). For tapes with paper support, on the other hand, customization is available with print up to 3 colors.
Do you need more information?
Do you need more information about our customized packaging tapes? Contact us by filling out the form in the contact section. We will answer you as soon as possible!