Dryfeel
Dryfeel Beige has a fully open cellular structure that enables water and moisture to pass through in a rapid, effective manner, ensuring maximum comfort in any humidity condition.
It is a padding material specially developed for outdoor applications, where the risk posed by humidity is greatest. It is a loadbearing material and thanks to its completely open cell structure it enables all the water to flow out. As a result, it dries much faster, greatly reducing drying time while retaining all its properties.
It is treated with biocides that destroy harmful organisms such as bacteria, moulds and fungi.
APPLICATIONS
Dryfeel Beige is suitable for use in high humidity environments, such as:
Boat cushions
Garden furniture
Camping equipment
Cushions and mats for the beach or for swimming pools
TECHNICAL DATA
Dries faster than any traditional padding foam (up to 3 times faster).
Reduces the drying time of a finished cushion by up to 50%
Lasts longer, even after an immersion in sea or pool water
Built-in protection against bacteria and mould
Slab dimensions: mm 2,000 x mm 1,500
Heights available: mm 20/30/40/50/60/70/80
Colour: Beige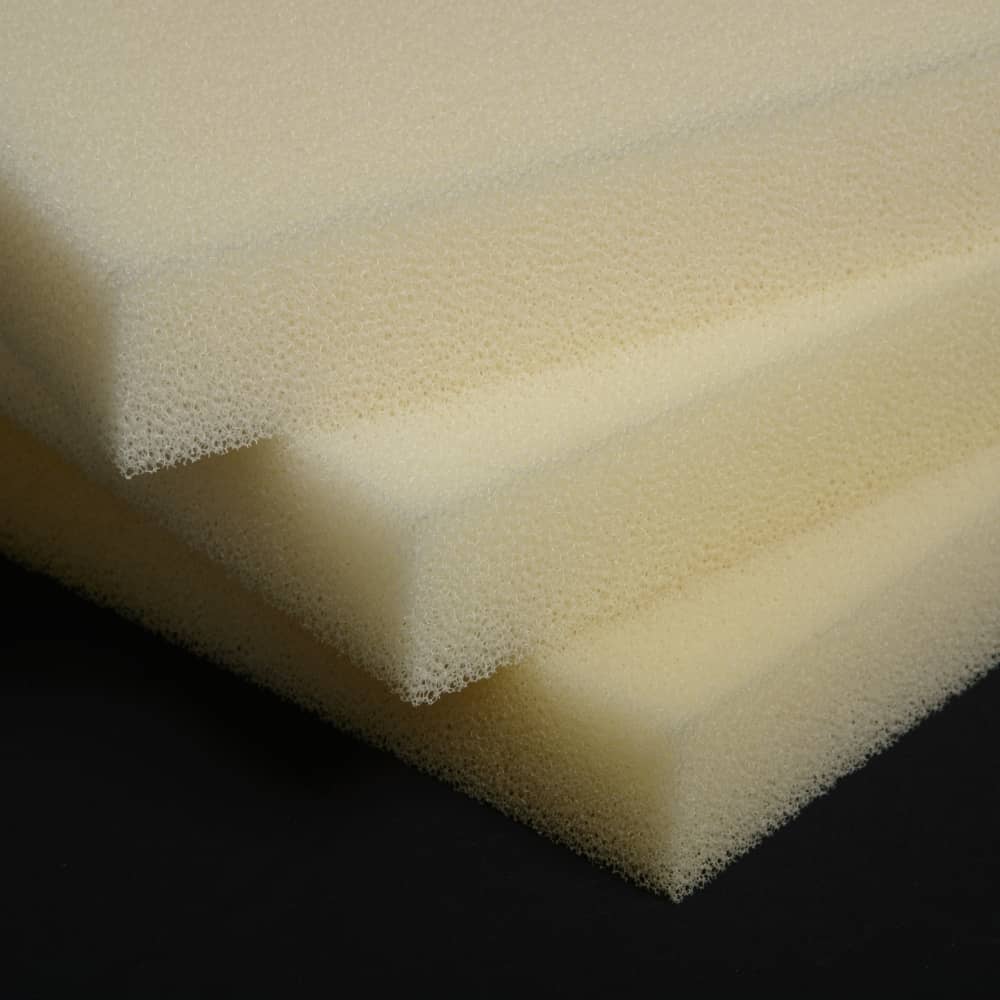 Other products in the Nautical Range