« Back to Insights
Adhesive film for furniture: what is it and how does it work?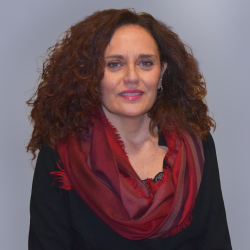 Vincenza Padula Funzionario vendite italia divisione film protettivo
26 June 2023
Versatile solutions for restyling and protecting indoor furniture
Has the living room furniture been damaged by the children? Has the air and humidity further deteriorated the antique dresser? If you have ever wished to renew your furniture without having to replace or completely redo them, adhesive film for furniture could be the perfect solution for you. This versatile and innovative material offers a simple and affordable way to give new life to your old furniture.
In this article, we will explore what adhesive film for furniture is and how you can use it to transform your furniture.
What is adhesive film?
Adhesive film, or protective film, is a thin layer of material that can be applied to furniture or other surfaces to change their appearance or protect them from external factors.
The main advantages of applying adhesive films on furniture
Adhesive film for furniture offers numerous advantages compared to other options for furniture renovation. First, it's much cheaper than buying new furniture or hiring a professional to repair or remake it. Furthermore, the adhesive film is also easy to apply by people without special skills or experience in the field of do-it-yourself.
In addition to the economic affordability, adhesive films for furniture are also highly resistant and durable. They are designed to withstand daily wear and tear, such as scratches, stains, and color fading. This means that your furniture will remain in excellent condition for a longer period of time.
The application of adhesive films on furniture
The process of applying adhesive films on furniture is not significantly different from applying them to other surfaces.
Firstly, it is crucial to carefully prepare the surface of the furniture. It is necessary to ensure that it is clean, dry, and free from dust or dirt.
Next, you proceed with measuring and accurately cutting the protective film to the appropriate dimensions, leaving an additional margin to facilitate the application.
The application is done by placing the film onto the surface of the furniture, avoiding the formation of wrinkles or air bubbles. During this process, a spatula or a soft cloth can be used to smooth out the film and ensure complete adhesion. Working from the center towards the edges, any air bubbles are pushed out, ensuring a smooth surface.
Once the film is applied, it is possible to refine the edges using a utility knife, taking care not to damage the surface of the furniture.
How to remove adhesive film from furniture
If you wish to remove adhesive film from your furniture in the future, you can do so easily without damaging the underlying surface. Gently heat the protective film with a hairdryer to soften the adhesive, and then gently lift the edges with the help of a spatula if needed. Continue pulling the film slowly, heating and lifting simultaneously, until it is completely removed.
Naster: a reference point for the supply of mirror effect and colored adhesive films for furniture
Over time, we at Naster have become a point of reference for the supply of mirror effect and colored protective films for furniture. Our Skin Wood catalog offers a wide selection of adhesive films for lacquered, natural, HPL, and laminate wood surfaces. Furthermore, all our furniture films can be customized with the printing of texts, company logos, and images.
Among the numerous products for sale, the NP 70 TV is the mirror solution for protecting smooth lacquered furniture. It is an easy-to-apply and easy-to-remove product, thanks to its acrylic adhesive mass in water-based emulsion.
For those who are looking for a product to protect furniture during painting or renovation operations, the NP 70 TV BLU protective film is the ideal solution. This product is particularly suitable for protecting furniture, as well as baseboards, windows, and wooden surfaces.
Choose the reliability of Naster
Adhesive films for furniture prove to be a cost-effective solution for transforming or protecting the appearance of furniture. By choosing Naster as a trusted partner, it is possible to breathe new life into your furniture, enriching your home or work environment with a touch of personality and style.
For further information or to request a customized supply, please fill out the convenient form on the contact page.