Aluminium and wood doors and windows - UPVC profiles
Quality solutions for the protection of windows
We produce films with great resistance to elongation, a fundamental feature during application, given the reduced band of the profiles themselves. They are products specifically designed for this type of windows and profiles, and are available in two versions: with easy-peel adhesive masses for smooth and anodised materials; with very high immediate adhesiveness for the new finishes, such as calendered for the PVC sheet, painted for aluminium, with very low gloss and very rough surfaces. These characteristics are excellent for the protection of doors and wooden items.
Maximum protection of window profiles
Naster protective films are an excellent solution for protection against external agents during production processes. They are often necessary during handling and storage, as they allow for safer handling. Naster range includes UV protection products. The possibility to supply films in different widths, sizes and colours allows us to meet the needs of our customers with customised products. The easy application, as well as the removal without adhesive residues and the adaptability to the various surfaces determine the eclecticism of this series of products.
The evaluation tests of the right product to suggest for the protection of the different surfaces represent the daily life of our laboratory. The consultancy based on the results of multiple tests and twenty years of experience in adhesiveness allow our sales technicians to respond to the new needs of the market. In addition to the primary function, Naster protective films give the opportunity to affix printed instructions, technical standards as well as your company logo in order to be able to unequivocally identify the product.
Technical features
Colour: transparent, transparent blue, blue
Thickness: from 35 to 80 µ
Supports: LDPE
Type of adhesive: emulsion acrylic
Band: up to a max of 2,040 mm
Customisation: on demand
Micro-perforation: on demand
3/6 months UV resistant products are available on request - The duration depends on the geographical conditions.
MASK LT
Paper tape, low tack, for masking during wall painting only for wooden, aluminium, wood and aluminiu...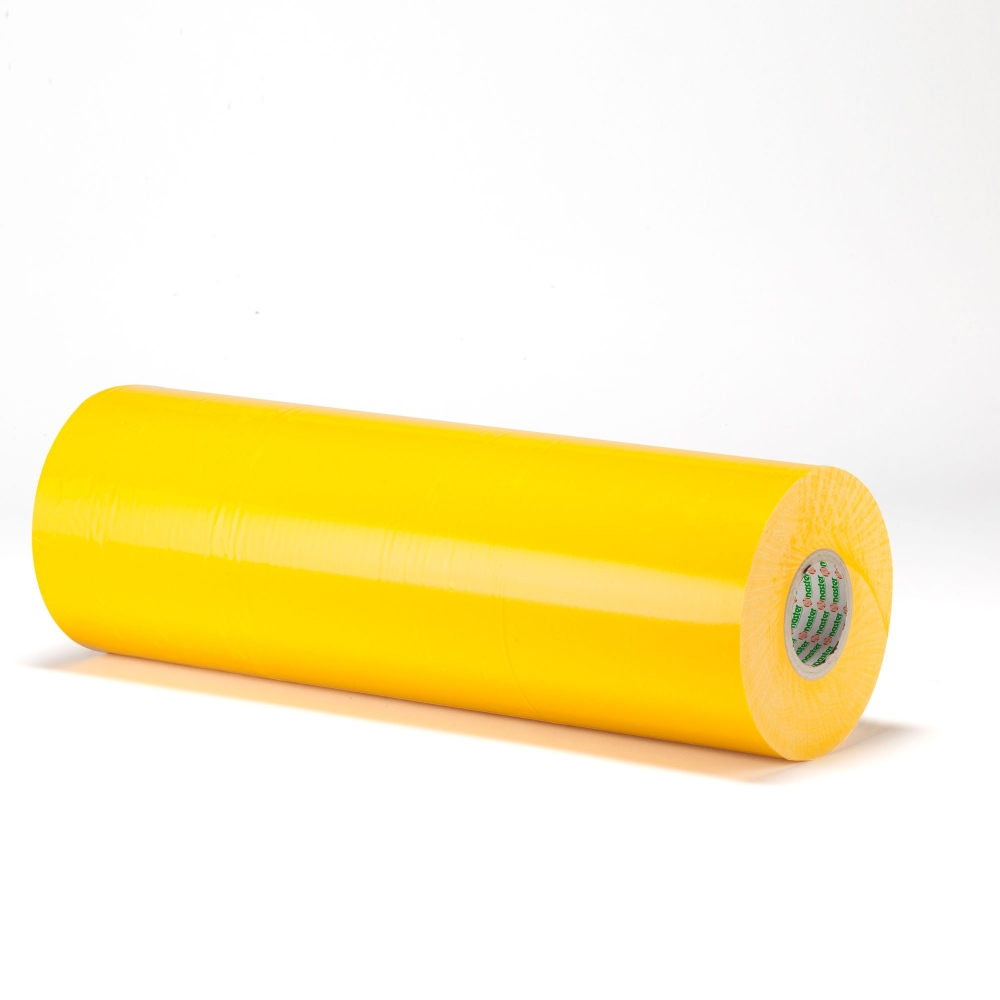 Np 73 HL2
Protective film for slightly rough pre-painted products, such as Ral 9006 and 9007 ...
Np 95 BEP
Protective film, with easy removal for raw and painted aluminium, and painted steel ...
NP10C6 EP
Protective film for very rough coated PVC and aluminium profiles. UV resistant 6 months in averag...
NP82 H12 ZP
Protective film for windows with manual application too on frames and windows...