Naster History
FROM 1900 TO TODAY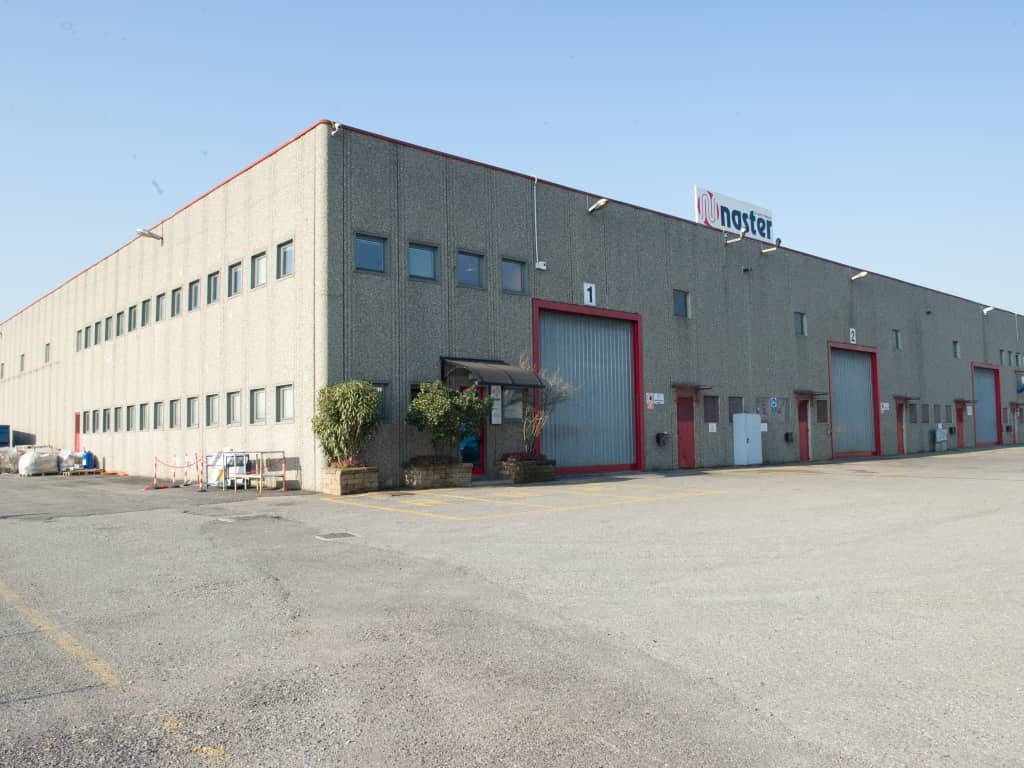 1981
The birth of our company
1986
After years dedicated to the simple marketing of adhesive tape, we decide to "get our hands dirty". We set up a production plant and put into operation the first acrylic coating machine and the first cutting plant in the historic site of Mornico al Serio (BG).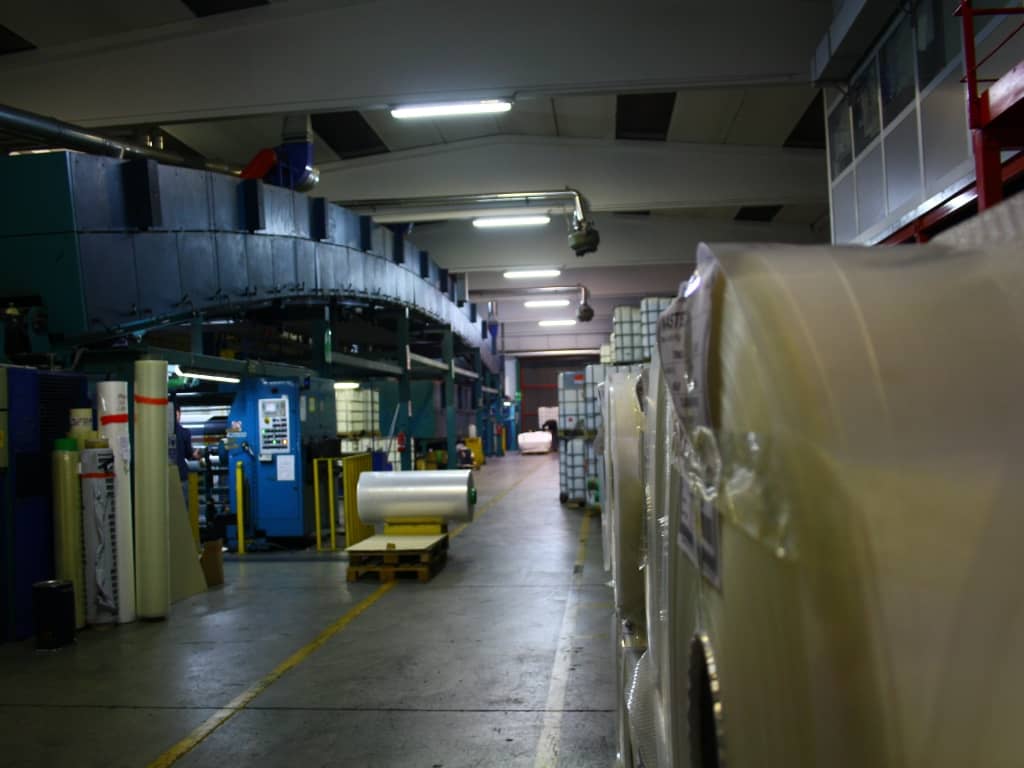 1996
We inaugurate the second acrylic coating plant and complete the cutting line with three automated systems and two systems for product customisation.
2001
The strong competition from low-cost Chinese adhesive tape and the need to diversify the proposed range push us to start the production of protective film.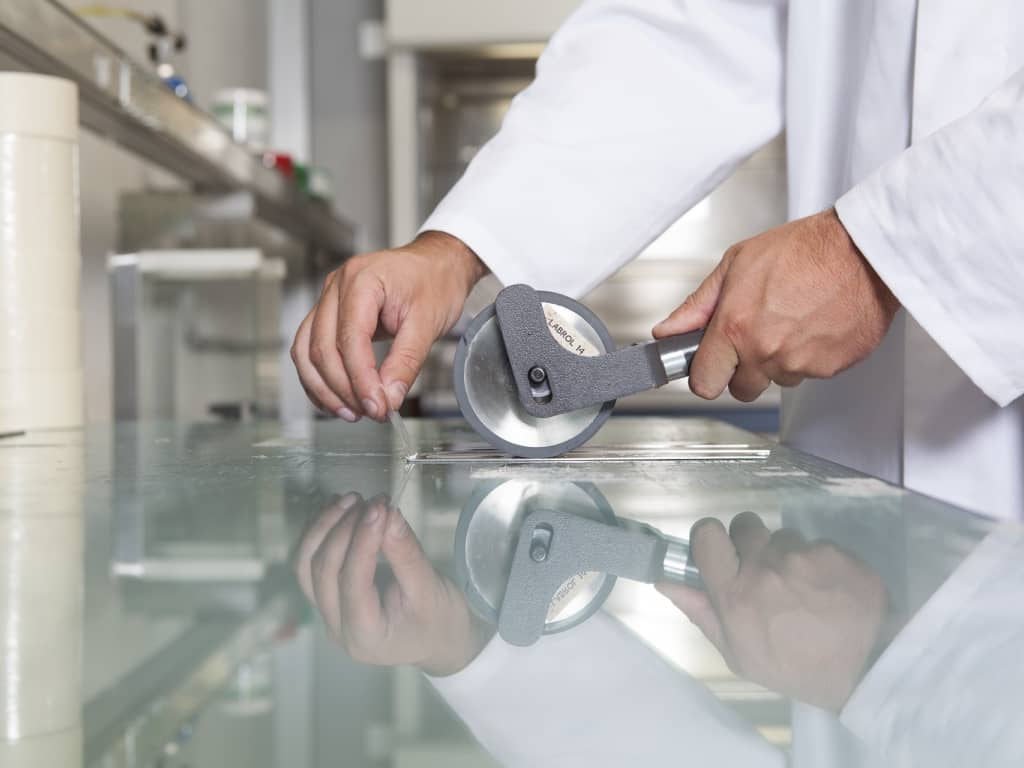 2006
We enhance the production of protective films and implement the commercial organisation and production control.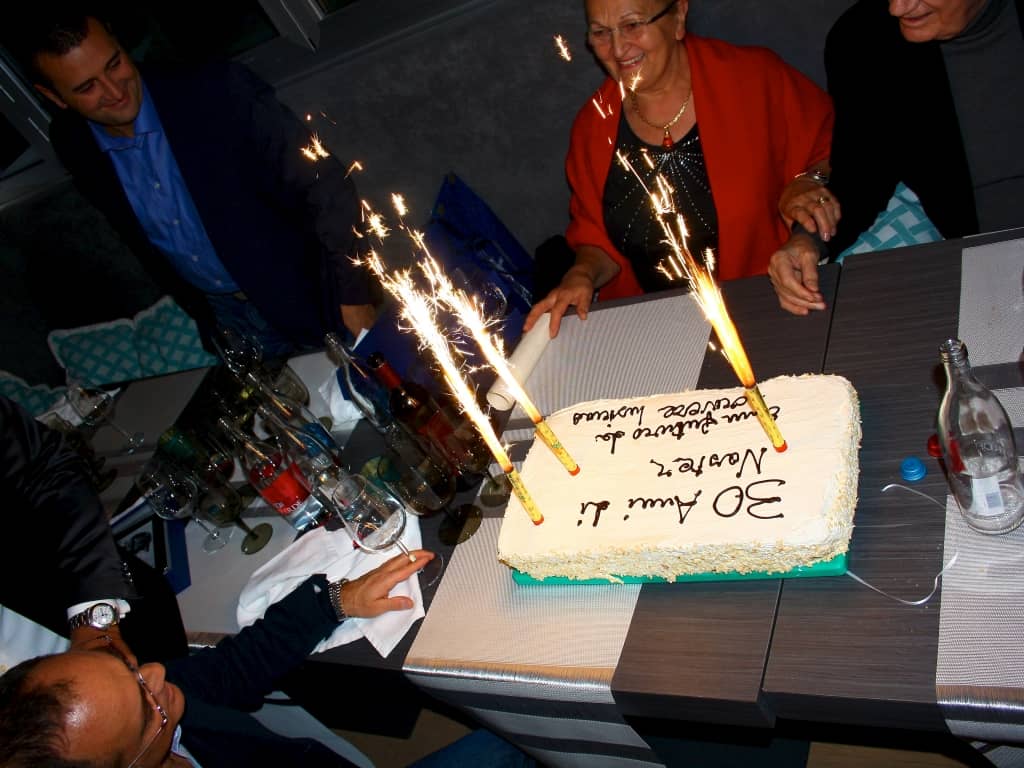 2011
Naster celebrates 30 years and we decide to renew the technological cutting and coating system.
2013
We move to a new production site in Martinengo (Bg), in via Tonino da Lumezzane. The new headquarters allows to optimise production and storage layouts, to significantly reduce internal costs and guarantee greater flexibility and higher service. The warehouse can count on a much larger square footage than the previous site, thus allowing much faster delivery times.
2014
We decide to improve our look, so we entrust the definition of the new corporate image to communication professionals.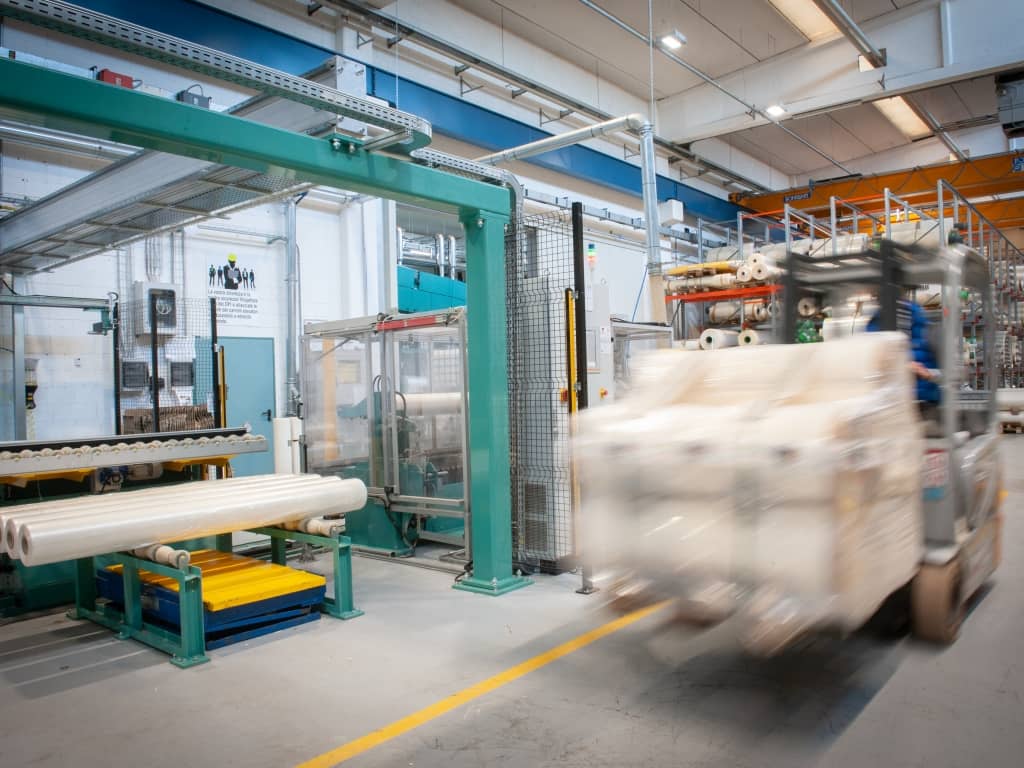 2016
Installation of two latest generation systems for cutting protective film. The cutting speed increases by about 40% and energy consumption is reduced. Installation of 3 silos of 20 tons each for the management of adhesives and related pipe line, both for loading and for the in-line mixing of the final batch, before the coating process. Drive-in warehouses and optimised spaces. Storage capacity of about 250 tons of polyethylene film, raw material and 8 million square metres of semi-finished product as stock for customers who prefer six-month planning. Capacity of about 360 pallets of finished product, half of which are ready for loading. Resin coating of the entire internal surface of the company, to improve the quality and cleanliness of the working environment.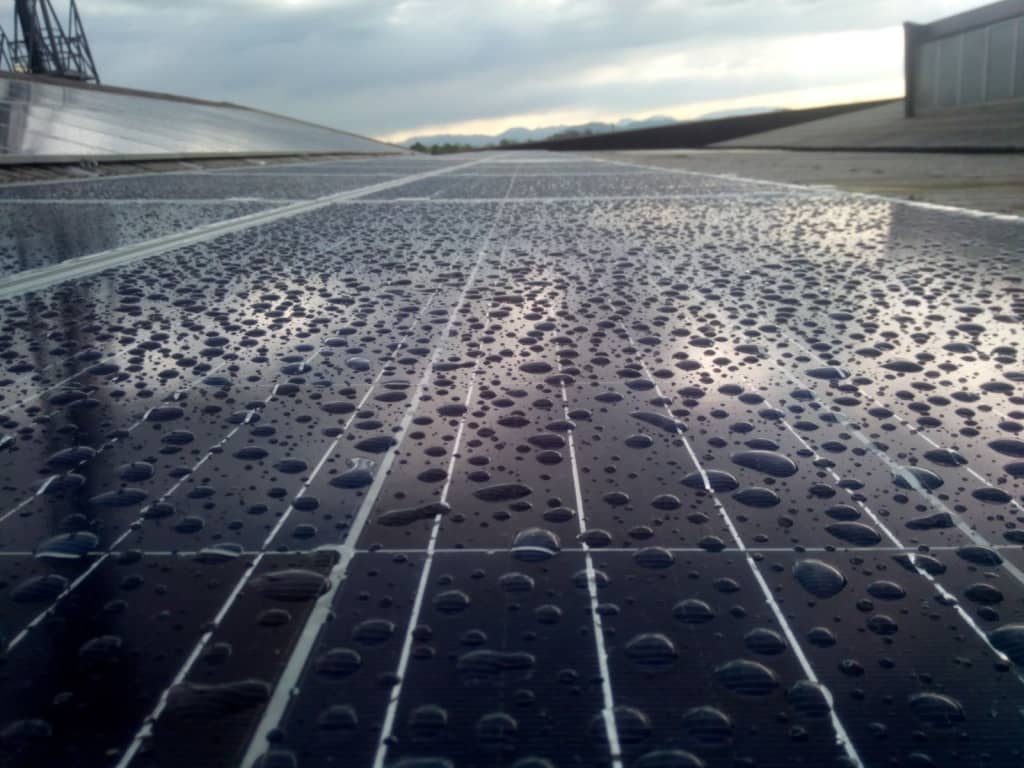 2017
Refurbishment of the 200 kW medium voltage power plant and thermal power plant for offices and production, with advanced technology with high energy efficiency for greater yield, economic savings and lower consumption of gas and electricity. Micro-perforation line of the products in the coating phase.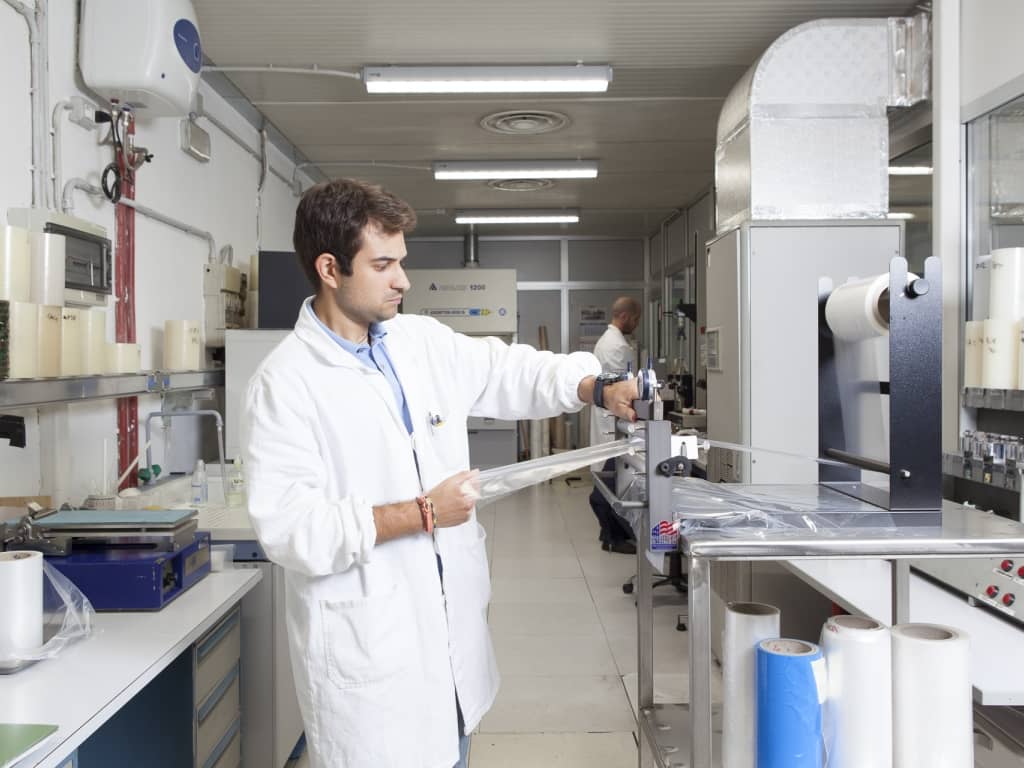 2018
Objective: 90 million square metres and a turnover of approximately 13 million €. Thanks to the continuous cycle work and a greater storage capacity of the raw material, we are increasingly lean and flexible in production and delivery. We join Industry 4.0 with a new automated management system for adhesives, crosslinkers, additives and water, which allows us to reduce waste, ensuring order and cleanliness in production plants. The storage capacity of the adhesives has increased from 60 to 120 tons and a new robotic cutting island allows us to work in a totally automated way. A new climatic chamber allows us to perform product tests simulating extreme environmental conditions. We are on Amazon with our B2C line.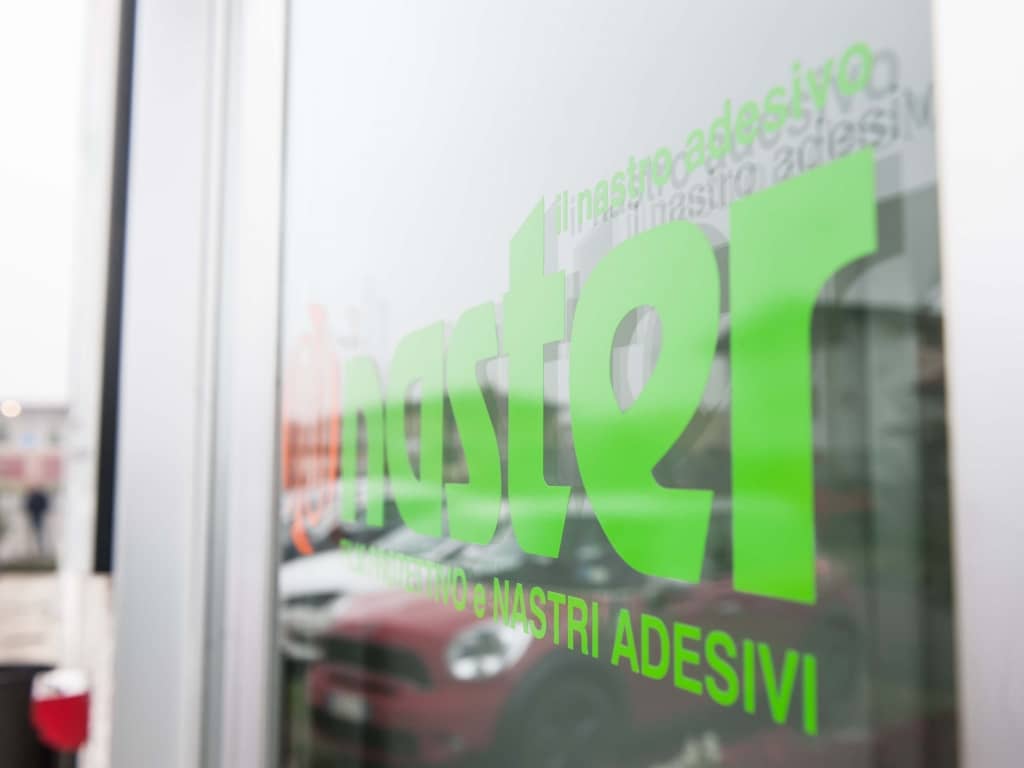 2019
After long commercial evaluations, we decided to invest in a cut of Italian and foreign customers with criteria aimed at a higher fragmentation and with higher margins. This strategy allows us to be closer to customer needs, customise the final applications and definitively change course towards a different customer / market target with more specificity.
2020
The 2020 strategy is proving us right and we are aware that the specialties road will be our future, putting human capital, training, professionalism and corporate well-being as a focus of the project.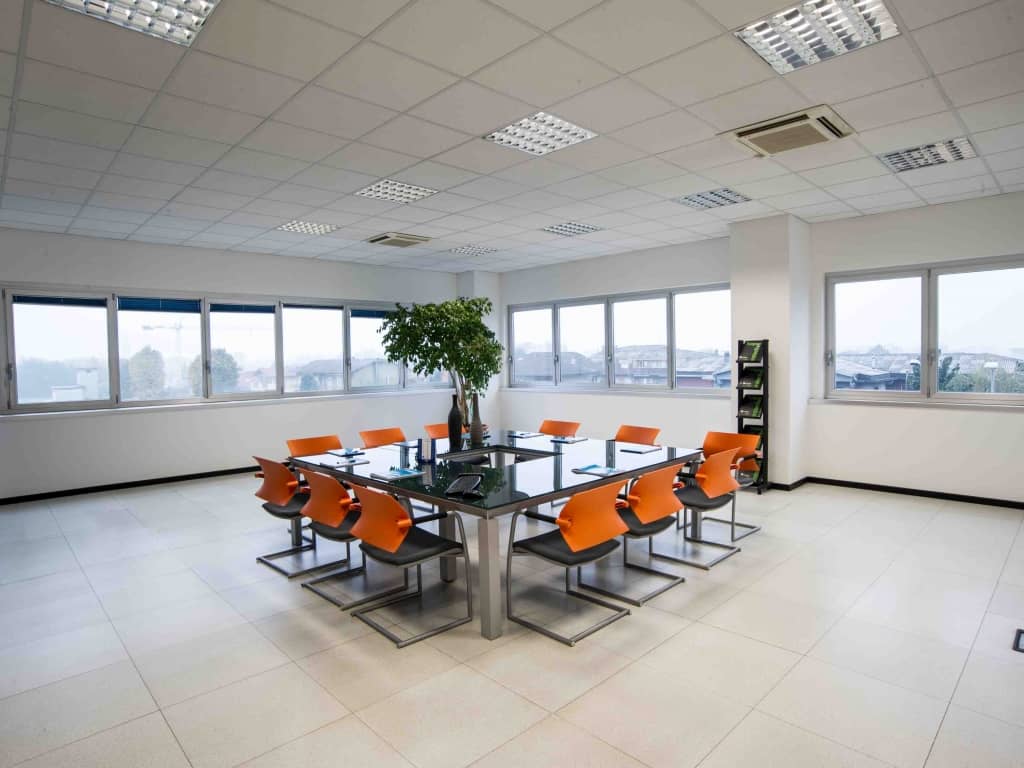 2021
2021 is the year of recovery: new customers, new sectors, consolidation of the purchased customers thanks to a selection aimed at improving customer / supplier human relationships, greater personalisation of the product and human capital that grows in terms of professionalism with team building, language and communication courses. We have arrived at full speed to October 19th 2021, the day that consecrates 40 years of activity with sacrifices, foresight and above all a close-knit and professional team! Happy Birthday Naster!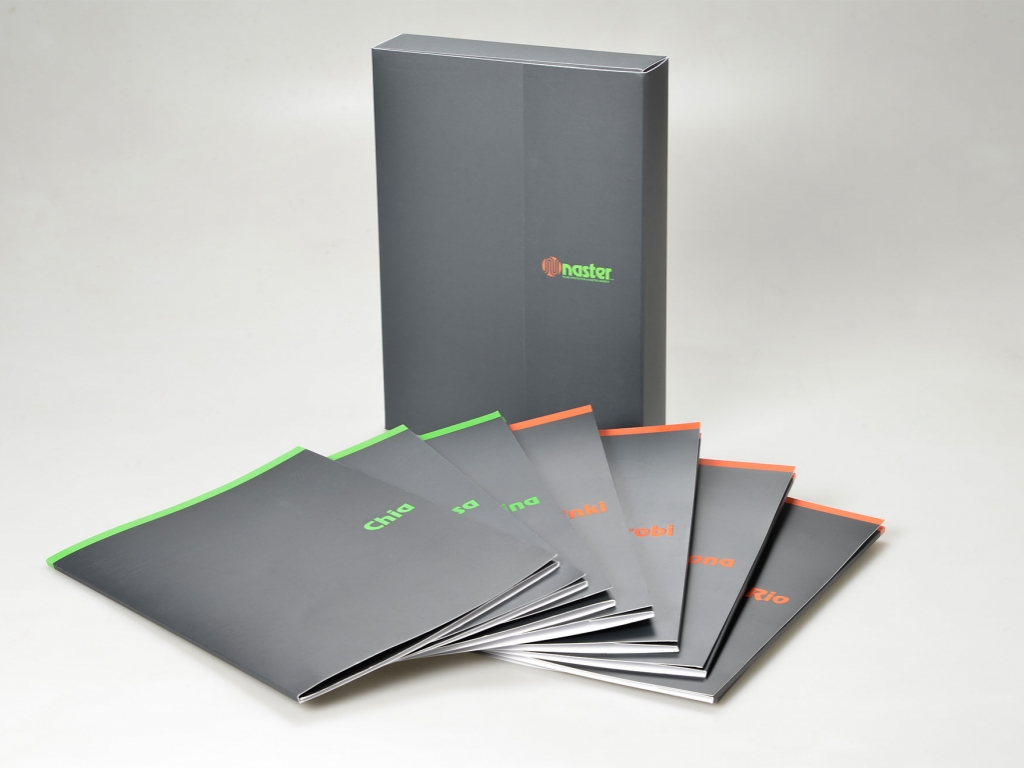 2022
It is a year of far-reaching changes.
 New ambitious projects to set Naster apart and steer the company towards a future full of emotions, achievements, professional satisfaction and financial rewards. We are investing more, and with ever better results, in exclusive solutions for the luxury marine sector
2023
The new year begins with a sustainability report, providing a clear understanding of Naster's governance, environmental and social performance. Our company looks towards to a bright future, made up of professional goals and results to be achieved together with our employees.