« Back to Insights
A guide to choosing surface protection film
Corrado Malighetti CEO
27 February 2023
The importance of choosing the right surface protection film for every use
Choosing the most suitable surface protection film is essential to ensure total preservation and the best optimum of all technical and precision operations. An unsuitable film may not withstand the thermal or mechanical stresses to which it may be subjected during machining processes, causing permanent damage to the surface itself. In addition, using an improper protective film could also result in wasted time and money, as the film may need to be replaced more often than expected or even have to repair the damaged surface. For this reason, it is important to choose the right surface protection film for the type of work to be done in order to ensure optimal protection and minimize costs and wasted time.
In this brief guide we will look at:
the differences between protective films
the factors to consider when choosing a surface protection film

Surface protection films are not all the same
Films are special coating films that serve the purpose of protection for surfaces from external agents such as scratching and rubbing, chemicals, mechanical stresses, thermal stresses, and UV rays. Also the materials of which the surfaces to be protected are made are not all the same, and for each of them it is necessary to use coatings that do not spoil them and at the same time fit them perfectly. Consequently, the need arises to use professional and highly innovative films specific to each processing context, area of use and material.
Each type of protective film produced by Naster is specially designed to accommodate the protection requirements for surfaces in specific contexts of use. The wide range of films includes films designed to protect any type of surface, from the most delicate and valuable to the rough or semi-finished.Optimal film performance is guaranteed by the exclusive use of the most advanced film technologies and materials on the market.
For example, Skin Wood Protective Films are made to maintain the appearance and properties of wood and not chemically interact with it.
Again, Skin Metal Protective Films are designed to withstand thermal and mechanical stress in order to work of aluminum and steel sheets without ruining them.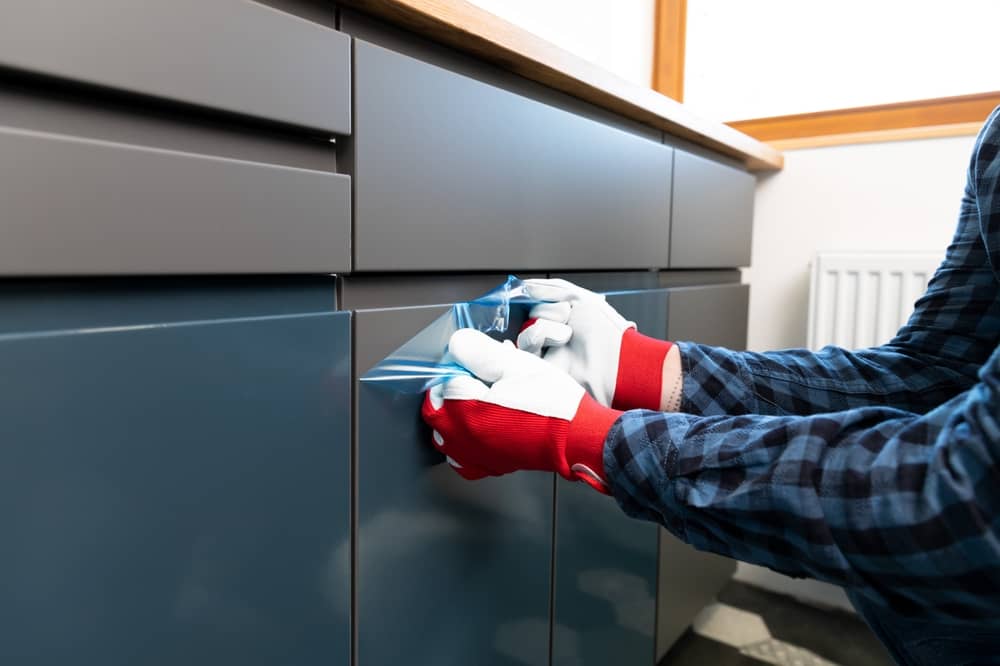 Choosing surface protection film: what to consider
Choosing the appropriate surface protection film can make the difference between a successful job and a disaster. As just seen, not all protective films are the same, and each area of use and each sector requires a different and specific type of surface protection film.
Here are the main factors to consider when choosing the right protective film:

In summary, choosing the right surface protection film for your business or for the specific operation you need to perform depends on several factors. Therefore, if you are unsure about which surface protection film is the most suitable, it is always advisable to rely on professionals in the field and ask a Naster expert directly who will be able to direct you to the film best suited to your specific needs. Ask a Naster expert!